Going am Wilden Kaiser

Location: west of St. Johann in Tirol, between the Kitzbüheler Alps in the south and the Wilder Kaiser in the North; approx. 15km from Kitzbühel.
Population: approx. 1900
Altitude: approx. 773m
Going is located at the foot of the Wilder Kaiser, and some claim that this is where the mountain range is at its most impressive. What is without doubt is that Going is situated amid one of Austria's best hiking areas. The quiet little town boasts a beautiful church square, which is surrounded by flower-bedecked farmhouses and made famous by"The Mountain Medic", a hugely popular medical drama TV series. The square is also home to many public events and concerts.
Going is part of the large Skiwelt Wilder Kaiser-Brixental ski area featuring 90 ski lifts, 284 kilometers of impeccably groomed runs, and over 70 on-mountain restaurants. 225 kilometers of runs can be covered by artificial snow to ensure top skiing conditions throughout the winter season.
Sledding, Nordic skiing, winter hiking, snowshoeing, and backcountry ski mountaineering are among the many great activities to be found in Going. In the summer Going hosts a whole host of outdoor activities including hiking, mountain biking, road biking, rock climbing or simply relaxing in pristine nature. Fed by crystal-clear springs in the Wilder Kaiser range, Badesee Going is one of Tirol's most beautiful natural lakes. The lake's expansive sunbathing lawn overlooks the majestic Kaiser mountain range and is a wonderful place to cool down on a hot summer day.
Going is about a 10-minute drive from Kitzbühel. Innsbruck, Salzburg and Munich are all about an hour's drive away.
Information source: https://www.wilderkaiser.info/de/region-tirol/orte/going.html. Visit this site to find out more about Going.

Most popular locations in Going in Tirol
Southern exposures - Prama
Ski in / Ski out

Restaurant recommendation

Hotel recommendation
Organic Hotel Stanglwirt
Wellness resort Seiwald
Vitalhotel Sonnenhof (for families)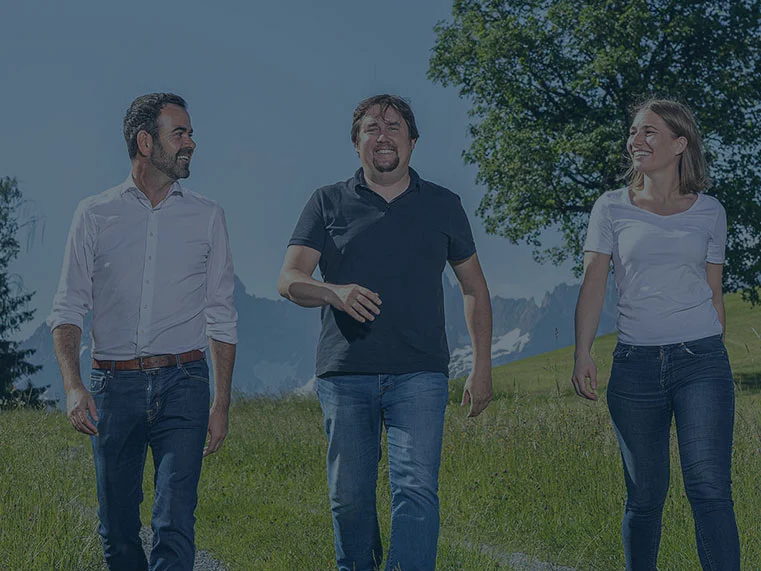 Did not find what
you were looking for?
We will advise you personally!
For us, professional advice, qualified service and personal considerations are our top priority!
That is why we like to take as much time as necessary until we have found your dream property together.
You are welcome to contact us on Sundays, public holidays and evenings too.

Your strong partner.

Broad Offering
From small apartments to luxury properties, from city life to idyllic country houses. Our portfolio impresses with
regional diversity.

Happy Customers
In recent years we have been able to successfully broker more than 250 properties for our customers.

Years of experience
Overall, we have more than 26 years of experience in the real estate industry and therefore have the best contacts and knowledge of the market.

Authentic & Regional
We are authentic, grew up in the region and have deep roots

Distribution & Marketing
Through our partner SAVILLS, with over 500 offices worldwide, we have access to buyers all over the world. We are ranked top on international real estate portals.

Appreciation
We always focus on people and their individual needs. With our customers and partners, we maintain a very close and personal relationship at eye level.

Constant development
Our journey as a threesome began in 2018, and in 2021 we opened our second mainstay with Aurum Alps Invest. The team currently has seven motivated employees.