Ellmau

Location: lies at the foot of the Wilder Kaiser nature reserve, embedded between the limestone massif of the Wilder Kaiser in the north and the Hartkaiser in the south, around 17 km from the Kufstein-South motorway exit and around 17 km from Kitzbühel.
Population: approx. 2,800
Altitude: approx. 820 m
The "Bergdoktordorf" at the foot of the Wilder Kaiser has an impressive panoramic view. From here, the Wilder Kaiser can be seen particularly impressively.
Ellmau is located directly on Austria's largest ski area, the SkiWelt Wilder Kaiser-Brixental. The descents and toboggan run lead right into the town center, where there is a great atmosphere all winter long in the cozy bars and at the Ellmau Ski Night.
The 27-hole Wilder Kaiser golf course is nestled spectacularly at the foot of the mountains in Ellmau. A popular destination in Ellmau all year round is the Kaiserbad. In the Ellmauer Kaiserbad, a bathing day becomes an experience for families. There is an indoor adventure pool, an outdoor pool, a natural swimming pond, a wellness area, large play and fun areas for children and a climbing hall.
The information relates to the following source, where you can also find more detailed information: https://www.wilderkaiser.info/de/region-tirol/orte/ellmau.html
Most popular locations in Ellmau
Sonnenseite (Wimm area, Föhrenwald, ...)
Kirchbichl area
Ski in / ski out

Restaurant recommendation
Wine studio Agnes
Memory
Fohrenhof
Oachkatzl
Ruebezahl Alm
Wochenbrunn Alm
Brenneralm

Hotel recommendation
Kaiserhof
Kaisersuites
Der Bär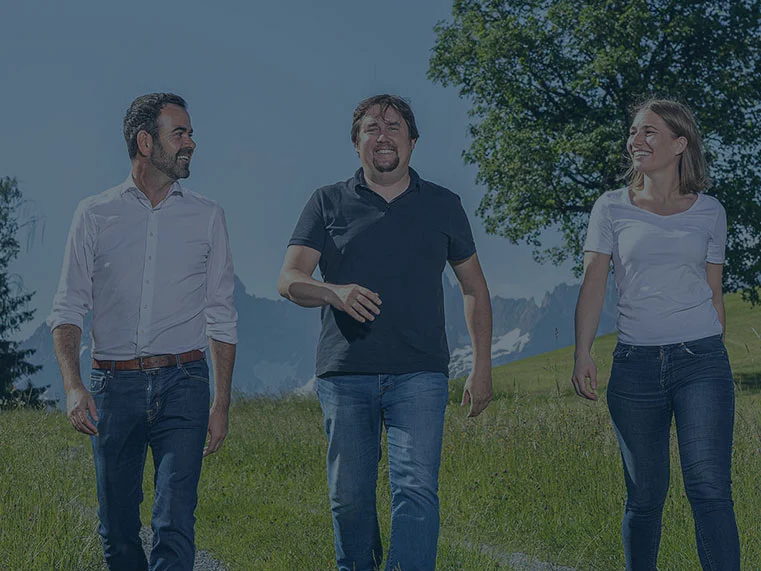 Did not find what
you were looking for?
We will advise you personally!
For us, professional advice, qualified service and personal considerations are our top priority!
That is why we like to take as much time as necessary until we have found your dream property together.
You are welcome to contact us on Sundays, public holidays and evenings too.

Your strong partner.

Broad Offering
From small apartments to luxury properties, from city life to idyllic country houses. Our portfolio impresses with
regional diversity.

Happy Customers
In recent years we have been able to successfully broker more than 250 properties for our customers.

Years of experience
Overall, we have more than 26 years of experience in the real estate industry and therefore have the best contacts and knowledge of the market.

Authentic & Regional
We are authentic, grew up in the region and have deep roots

Distribution & Marketing
Through our partner SAVILLS, with over 500 offices worldwide, we have access to buyers all over the world. We are ranked top on international real estate portals.

Appreciation
We always focus on people and their individual needs. With our customers and partners, we maintain a very close and personal relationship at eye level.

Constant development
Our journey as a threesome began in 2018, and in 2021 we opened our second mainstay with Aurum Alps Invest. The team currently has seven motivated employees.