Properties
Can we be of assistance?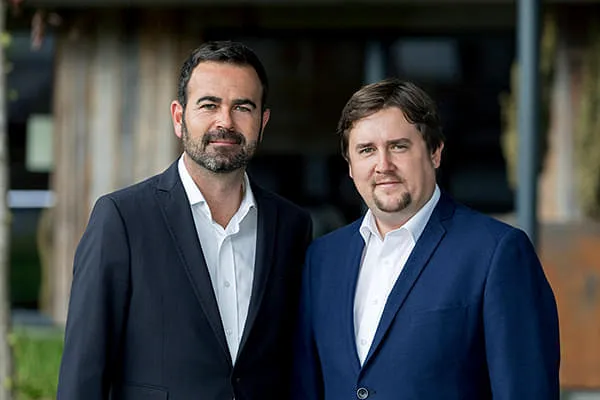 Send inquiry
Fill in the form if you wish to receive further information.
Kirchberg in Tirol
SkiIN-SkiOUT
Gaisberg Residenzen: Exklusiver Neubau am Skilift
Property Description:
Qualitativ im High-End-Bereich wurden 5 edle "Haus in Haus Einheiten" im November 2018 fertiggestellt.
Die Chaleteinheiten bieten großzügige offen gestaltete Wohn-, Ess- und Kochbereiche mit Gaskaminen und großflächigen angrenzenden Terrassen mit Panoramablick, Tiefgarage, eigene Gastherme mit Fußbodenheizung, Aufzug, hochwertige Ausstattung & modernste Technik, sowie teils luxuriöse Komplettmöblierung, je 3 bis 4 Schlafzimmer mit je Bädern ensuite, Wellnessbereich, uvm.

Wohn-/Nutzfläche ab ca. 221 m²
Terrassen/Balkone ab ca. 84 m²
Preis auf Anfrage
Amenities:
Diese "Haus in Haus Einheiten" sind äußerst hochwertig und edel ausgestattet:

- Sichtdachstuhl aus Fichtenaltholz
- typischer Tiroler Holzbalkon
- Kiesdach
- Aluminiumfenster
- 3-fach Isolierverglasungen
- Innentüren raumhoch in Eiche
- verdeckte Beschläge und stockbündig
- Jalousien
- Aufzug
- edle Schmiedeiesen-Arbeiten
- massive Eichendielen
- Terrastone
- Wohnraumbelüftung
- Frischwaassermodul
- Gessi Armaturen K-Line
- Bussystem
- Lichtkonzept
- Gas-Feuerstelle
- Sauna, Saunarium, uvm.
Location:
Diese exklusive Neubau-Anlage besticht durch die Hanglage in Skiliftnähe. Der Kirchberger Hausberg Gaisberg und das Skigebiet Gaisberg liegen direkt vor der Haustür. Hier wird auch der beliebte Nachtskilauf und eine Rodelbahn angeboten. Der Einstieg in das Skigebiet Kirchberg - Kitzbühel ist über die Bergbahnen Maierl und Fleckalm mit dem Skibus vor der Haustür in wenigen Minuten erreichbar. Das Kirchberger Dorfzentrum mit jeglicher Infrastruktur wie Geschäfte, Restaurants, Badesee, etc. ist in wenigen Minuten zu Fuß erreichbar. Die berühmte Gamsstadt Kitzbühel ist nur ca. 5 km entfernt.
Property Facts
Price: On request
Request Details
Send inquiry